CJSS Interview for Metal Hammer 8/21/06


CJSS INTERVIEW - METAL HAMMER ITALY

1) How can we consider "2-4-1": exhumation of the past, a complete anthology orÉwhat?

David T. Chastain: "2-4-1" was originally put together to give the fans of those 2 recordings the chance to have them on Cd. When they were originally released back in the 80s it was only on cassette and Lp. We had numerous requests thru the years to put them on Cd so we packaged them together and the rest is history!

2) Before starting with CJSS you've released "The Price Of Pleasure" under the name of Spike, but you were at constants odds with management whom had been trying to push the band in a more commercial direction. How did things go?

David T. Chastain: Well, at one time Spike had Stephen Fredrick in the band (who went on to do vocals in Firewind, Kenziner and Kinrick) and that band could have been as big as Motley Crue, Ratt, Dokken or any of those type of bands with a lucky break here and there. We did quite a few big areana shows and had over 50 original songs in our playlist. However the contract we were offered wasn't fair in our lawyers eyes so we turned it down. After that everything went downhill. The last Spike band basically became CJSS with one new member. Spike actually did a reunion show last year and it was a lot of fun!

3) "World Gone Mad" and "Praise The Loud" are two excellent album, two real classics, maybe little-known by many but very known by guys who grew up with load of N.W.O.B.H.M. You contributed to open last doors to first breath of "thrashy" licks, in my opinion! After twenty years, is there still something that make you smile when you think about attitude, musical scene and life of the Eighties?

David T. Chastain: Yeah the later 80s were a great time for me and my bands. Metal was king, the women looked great and were waiting for you when you hit town, the press was open to metal and the market wasn't overly saturated. It was much easier being a metal band in those days than anytime since.

4) Do you remember any bad critical and/or bizarre praise that press of those times reserved to CJSS?

David T. Chastain: Actually CJSS were usually praised in the press. Kerrang was a big magazine at the time and they loved everything I did in those days. I can't remember any extreme bizarre praise or bashing from the press. I collected as much of the press as we could find so maybe one day I will actually look thru the stuff and find some!

5) And now? Is the band going to keep together again? Have you wanted to warm up market's interests around CJSS? If answers are always "No!", can you tell us what has become of your old three workmates?

David T. Chastain: No plans for any new CJSS recordings but you never know. I keep in touch with the guys and we are all on friendly terms as far as I know. The drummer Les Sharp is in a band called Black Bone Cat that plays around Cincinnati, Ohio. I don't believe that bassist Mike Skimmerhorn or vocalist Russell Jinkens are playing out in any bands at the moment but I might be wrong on that point.

6) How CJSS would play in 2006? I meanÉif they could come back together.

David T. Chastain: I believe we would play more of the straight ahead types of songs such as "Out of Control" and "Destiny." I don't think we would be writing the real fast songs like "Hell On Earth" or "Don't Play With Fire." In other words, more AC/DC than Maiden.

7) Inside this two efforts David T. Chastain showed for the first time his typical tapping and neoclassical/technical touch. But, unfortunately, the band will be always associate (also today) to his guitar works more than their collective skills. How do you live this stand?

David T. Chastain: Well people can think what they want to think. The only person's opinion that really matters is our own. If I write a piece of music that I like, then that is all that matters to me. If other people like it, Great!! However if they don't, I understand, everyone likes what they like. I never got into music to be popular. CJSS was definitely a Band and not just one person.

8) "Lack of talent has not to be taken for genius": a Pete Steele's less renowned sentence (main mind of Type O'Negative). Taking cue from this truth, can you tell me your personal point of view about all the new young guitar-players who keep on writing instrumental works fit to show their cold executive speed mixed with handiness?

David T. Chastain: There are a lot of technically proficient guitarists out there but that isn't what I normally listen. I prefer guys who can shred but also can play melodic stuff with great feel and vibrato. Gus G of Firewind and Corbin King of Vainglory are 2 younger guys that fit that bill. People that just run up and down arpeggios all days, while impressive, really bore me. However I do appreciate the fact that it is difficult to accomplish that ability. More power to them. However "too many notes" doesn't do it for me anymore.

9) Readers of several guitar-magazine have compared your musical approach to guitarists as the unlucky Jason Becker, Tony Macalpine and Vinnie Moore. Do you share their opinion? Is there one guitarist of the recent times who could aspire to become the new David T. Chastain, in your opinion?

David T. Chastain: We all came from the same era, same label (Shrapnel), same studio and same engineer so our early works may "sound" similar even if the music is completely different. In any case I think those guys all put out great albums in the 80s but I must say I am not too familiar with their later works. Although I did recently see a live concert film of Vinnie in UFO and I thought he sounded very good.

10) You've released several albums during your ongoing career. Is there an artist you want to work with? And what do you usually do in your spare time?

David T. Chastain: I always thought that Ronnie James Dio and myself would have come up with one hell of an album. I think my metal style of writing would fit with his vocal stylings perfectly. Especially the early days of Chastain. Scott Travis (Judas Priest) on drums would also be fun to record with again. Scott played on my instructional video and I was really impressed with his power and feel. He is the perfect metal drummer. If he can't make it, Lars from Metallica is next in line.

In my spare time, what little there is, I collect movies, invest in the stock market and keep attuned to real estate in numerous US cities.

11) What's there in David T. Chastain's future plans? New album, umpteenth tour, collaboration with fusion/blues/southern artists, guitar masters around U.S.AÉtell me!

David T. Chastain: I just recently released the third Cd from my heavy blues rock band Southern Gentlemen called "Third Time Is The Charm." (www.southerngentlemen.com) That band and music is a blast to play and record. I have recorded a new instrumental Cd that will probably be the next thing I release. I have tons of my older music appearing on TV shows and movies so that is bringing in quite a bit of money I never expected so I don't really have to do much to stay alive. Of course I also run Leviathan Records and Diginet Music so that keeps me more than busy. I really don't plan too far in advance as I never know what might inspire me.

THANX A LOT FOR YOUR TIME AND ATTENTION!!!

David T. Chastain: My pleasure!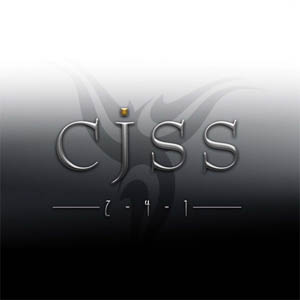 (2006)CJSS "2-4-1"
You can now download individual tracks or this entire Cd at itunes!!

Note: In order to purchase a song, album or audiobook on iTunes, you must have downloaded the iTunes software, which is available for free for PC or Mac. If you have not yet done so, click the link and downloading instructions will follow.

CJSS Classic Photos
CJSS 2000 Photos
CJSS 99 Interview!