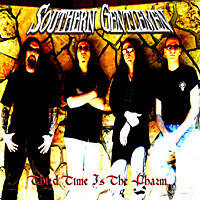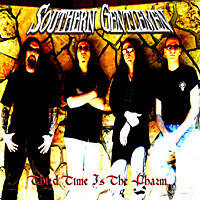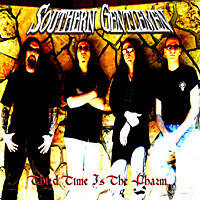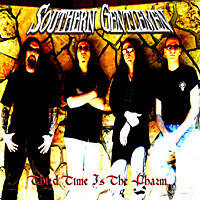 Dave Swart interview March 2, 2006
1. So give those of us not familiar with your music career, a little history.

I played in Simple Aggression from 1991-1998. We did two albums, "Formulations In Black" and "Gravity," released on Leviathan Records. After Simple Aggression disbanded I did several local projects, including a blues rock band called East Southern, with James Carr from Simple Aggression. Our musical style was similar to the music on "Third Time is The Charm". East Southern released one CD (self-titled) locally in the Greater Cincinnati Area.

2. So how did you come to join Southern Gentlemen?

I have a small recording studio located at my home. Eric Johns asked me to record his vocals for the new Southern Gentleman record. After completing the vocals, David asked if I would be interested in playing on the album as well. I never thought in a million years I would be making music with David T. Chastain.

3. The bass sounds really good on the new Cd. What did you use in the studio?

My main bass is a Tobias Killer B 5-String with Bartolini pickups. My signal chain was as follows: SansAmp Bass Driver DI box/distortion pedal (used to add a little grit to my sound) to a SWR 350 bass amp with tube preamp and tube D.I. From the SWR DI output to an Alan Smart C2 compressor

7. Are you currently doing any other musical projects at this time?

Besides Southern Gentlemen, I'm currently in a local cover band in Cincinnati named Higher Ground. We play a wide variety of music, from classic rock to current hits. I've found that playing cover tunes is a great way to keep up your chops.

8. What are some of your major influences?

Musically, they include old Iron Maiden, Black Sabbath, Alice In Chains, Grateful Dead and The Allman Brothers. Bass-wise, my influences are Steve Harris, a Jazz guy named Jaco Pastorius (he was like the Hendrix of bass), David Harbour (Chastain's old bassist), Geddy Lee, and the late great Allen Woody from Gov't Mule (RIP).

9. If you could put together your dream band with you as the bassist, who would the other band members be?

Drums - Neil Peart from Rush
Guitars - Duane Allman, Dimebag Darrell, and Randy Rhodes
Vocals - Layne Staley from Alice in Chains

10. Any final words to the fans?

I can't wait to meet everybody at the Southern Gentlemen shows. It's awesome to be in a band with Eric again, and I can't wait to showcase this material live. Hope to see you at a SG show near you!


BUY THIS CD NOW $9.99!!!!!!!