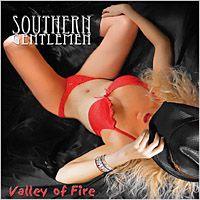 Eric Johns interview April 12, 2008 for "Valley of Fire"


1) What are you views on the new Cd "Valley of Fire?"

I am very happy with the CD. I think it is a huge progression from the last record. There aren't a lot of bands who do what we do and I think it is a record that stands up to anything out there in our genre. I really put a lot of myself into this record and I am really proud of the final product.

2) What is your favorite track(s) and why?

My personal two favorites are "Bitter Harvest" and "End of the World." "Bitter Harvest," was written about a close friend of mine who left this world way too soon. I guess the words could apply to anyone who has ever struggled with addiction. "End of the World" is maybe the closest thing to a love song I am able to write. The line in the second verse of that song, "If it is the last setting sun, let the long night begin" is one of my favorite lyrics I have ever written. I still get kind of a chill when I listen to that track. It really was written in all sincerity from the heart for someone I miss a lot. I always used to tell the person who inspired that song that someone should write a song for her. Now, I guess that someone did.

3) Tell us about the recording process of your part.

This was the most creative and laid back record making process I have ever been involved with. In all my past experiences making records, I always felt under the gun and rushed. This time, though, it was very relaxed. We worked on songs as I wrote words for them and there weren't any time clocks. I think that freedom really helped to make a better record. Most of the time, it was just me and Dave Swart hanging out in the studio. Dave has an amazing ear in addition to be a great bass player and his ideas certainly contributed greatly to the final vocals on the CD. A great example would be the track "Devil in Me." It was his idea to sing the track in baritone register. The original vocal idea sounded nothing like what is on the record, but Dave's idea made for a much better song.

4) When listening to the Cd, how do you best explain the "Style" of the music?

I can only speak for myself, but I think it is best described as good, bluesy rock n' roll. It is good music- that is all it needs to be.

5) What other bands do you think have influenced the "Southern Gentlemen" sound?

Wow. There are so many legendary bands that have influenced us. I know that David T. definitely draws from Billy Gibbons of ZZ Top and certainly from Robin Trower, Jeff Beck and Hendrix. Mike Haid definitely channels a great bit of John Bonham on this record but he adds some great chops of his own. Dave Swart really outdid himself on this record in my opinion. I hear so many Barry Oakley (Allman Brothers) and Allan Woody (Gov't Mule) moments in his playing. It really complimented David T. as well as anyone could have. As far as my influences, I was doing my best to do my own thing while trying to give props (in no particular order) to: Warren Haynes, Greg Allman, Chris Robinson, Janis Joplin, Robert Plant, and maybe a little Joe Cocker.

6) How do you think this compares to the band's previous release "Third Time Is the Charm?"

I really liked "Third Time is the Charm," but I think "Valley of Fire" is a better record vocally. On the last record, I was singing David's lyrics. This time out, getting to write my own lyrics and melodies, I feel like I was able give the songs something extra. I am very proud of all the songs on "Valley of Fire." They were definitely written during a period of turmoil and stress in my life and it was very therapeutic to channel that energy into the songs.

7) What equipment did you use on this Cd?

I sang into an MXL tube microphone that is a similar design to a Neuman 67 tube microphone. It was run into an API pre-amp and several high end compressors. My only other equipment was a handy bottle of wine. I really like wine, but I only ever seem to drink it in the studio.

8) What musicians inspired your performance on this Cd?

Vocally, I hear a lot of Warren Haynes and Chris Cornell's influence on this CD. Lyrically, I was definitely trying to pay homage to the Delta Blues legends like Robert Johnson and Sonny Boy Williamson. I was listening to a lot of Greg Dulli's work at that time and Tom Waits, as well. I think that may have helped give some the darker tracks their edge. I wanted to write blues songs that reminded people that the blues was about more that the "somebody done somebody wrong" type of songs that typically get associated with the genre. I wanted to write songs that gave me the same uneasy feeling I got the first time I heard Robert Johnson sing "Hell hounds on your trail." I wanted to remind folks that the blues can be dark and scary music.

9) How would you rank this Cd in your own personal discography?

This is easily the best record I have ever been a part of. There is a maturity in each of these songs I have been trying to get to all of my musical career. I just hope that the people who give it a listen can hear it as well.

10) How do you rate the mix of Christian Schmid on this Cd?

The great Mr. Schmid did an amazing job as always. I love that he was able to make our record sound like it could have been recorded in the great analog two inch tape era. He really was able to give the mix that certain warmth that is missing from a lot of records that are recorded in the digital era.

11) What one word describes your view of the Cover art?

HOT. Did I mention HOT?

12) Why do you think in today's music world someone should buy a Southern Gentlemen "Valley of Fire" Cd?

Hopefully, because they recognize good songs that don't fit the cookie cutter mold that most music today gets processed through. Either that, or maybe they feel sorry for me and want to give me their money to keep me from living in a refrigerator box in an alley somewhere.

13) What is your personal view of all of the illegal downloads?

It has pretty much been a death blow to the music industry. Artists used to be able to count on their back catalogs to be a steady source of income. Now people can go and get any song they want for free and the artists never see a penny. We now have a whole generation of kids who think that art can be had for free and that the people who create it don't deserve to be paid for their work and ideas. Maybe I am being too deep here, but any society that devalues the work of its artists and creators is headed for trouble. I am hopeful, though, when I see artists take control of their own catalogs and distribution. I think that in the future artists will be able to connect with their fans directly without having a record company as a middle man. Young artists will probably always need record labels to get their music out to their potential fans. After all, labels know how to promote their roster of artists and most artists don't know the music business. They're just doing the best they can to write good songs and put on good shows. Once an artist has built a considerable fan base, though, I think that record labels are becoming less of a necessity. There are a growing number of top tier acts out there that make a good living without being tied to a record label.

14) What would you like on your tombstone?

Pepperoni and sausage. Just kidding. Either, "Hey, I can see your house from up here" or "I only wish I could have taken more of you with me."

15) Any final words to the fans?

Thank you in all sincerity to everyone who has ever taken the time to check out our music. I really do love being a part of this band and everyone who spends their cash on our music helps to keep us doing what we love. I hope they check out the new record and I hope they like it half as much as I do.


BUY "Valley of Fire" NOW $9.99!!!!!!!

The Southern Gentlemen Myspace Page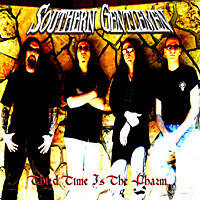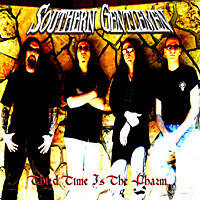 Southern Gentlemen T-shirts and more!