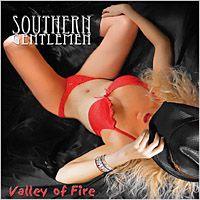 Drummer Mike Haid interview April 14, 2008 for "Valley of Fire"


1) What are you views on the new Cd "Valley of Fire?"
Another great set of classic rock material with a metal edge. It's the heaviest and hardest grooving release from SG. It kicks ass!!!!

2) What is your favorite track(s) and why?
My fav is the bonus track "Eye of the Storm" because it reminds me of the great, early Michael Schenker Group with Simon Phillips on drums. I love the triplet rock feel of this track. David really shines on this track with his unique guitar style that has made him one of the great metal guitarists of all-time. I also love track 8. I dig the double bass stuff and I really like the vibe of the half time sections. It grooves HARD!!!

3) Tell us about the recording process of your part.
I recorded my drums, as I have with the past several recordings for Leviathan, at my home studio. This was the first time I recorded in my new room and I'm really happy with the results. I used several drum kits and various micing techniques to capture a heavy rock sound. I use Shure mic's exclusively. I track to Digital Performer with a Mac G4 and then dump the tracks to ADAT to send for final mixing.

4) When listening to the Cd, how do you best explain the "Style" of the music?
The style of Southern Gentlemen is blues-rock with a metal edge. Eric Johns vocals are powerful and gusty. He reminds me of Dio and David Coverdale rolled into one serious voice. I love the balance between rock, blues, and metal that this band has developed. We all have a metal background, but we all love the blues and have a passion for classic hard rock, which is what we grew up on.

5) What other bands do you think have influenced the "Southern Gentlemen" sound?
ZZ Top, Robin Trower, Led Zeppelin, AC/DC, Hendrix, Whitesnake, Black Sabbath, Deep Purple, Stevie Ray Vaughn, UFO, Judas Priest, Dio, Michael Schenker Group.

6) How do you think this compares to the band's previous release "Third Time Is the Charm?"
It's a natural progression from the last recording with more power and aggression. It's moving in a harder edged metal direction.

7) What equipment did you use on this Cd?
I used a combination of drums from Ludwig, Mapex, PDP, and Gretsch. Cymbals are a combo of Sabian, Paiste and Zildjian. All DW hardware and all Shure mics.

8) What musicians inspired your performance on this CD?
I dig into my bag of ideas from all the great rock drummers on the SG material. The song usually dictates the drum style. I'll pull from the greats like John Bonham, ian Paice, Simon Phillips, Phil Rudd, Tommy Aldridge, Ansley Dunbar, and Frank Beard. The music of SG has a lot of feel and deep grooves. You've got to be able to lay back and dig in. At other times, I'll need to push it a little to fire up the metal material. I enjoy the challenges that SG's material presents on each recording. I love the variety and versatility.

9) How would you rank this CD in your own personal discography?
It's one of the strongest modern heavy rock/blues/metal releases in my catalog. It's an honor to be involved in this unique project. There's not many bands playing this heavy anymore. I hope it's a lesson for the young rockers out there. This is the real deal!!! No posers in this band! This is Lesson 101 in Hard Rock for you young'n's!!

10) How do you rate the mix of Christian Schmid on this CD?
Top notch hard rock mix. The SG sound is, in no small part, due to the mind of David T. Chastain and the ears of Christian Schmid. Together they have a strong chemistry that works for me. You can have a strong performance, but if the mix sucks, it's all in vain. Christian Schmid knows what it takes to capture a true heavy sound from all the instruments. He's a big part of the SG sound, at this point.

11) What one word describes your view of the Cover art?
Seductive!

12) Why do you think in today's music world someone should buy a Southern Gentlemen "Valley of Fire" CD?
If you're a fan of REAL hard rock and classic metal, SG offers up the real deal. We all grew up on this music and it comes from the heart. I know that the true rock/metal fans will hear it and dig it!! It combines great rock vocals with serious rock musicianship. You can't find that in most of today's poser rock bands from these young punks who think they know what rock means. Most of them barely know how to play their instruments. I admire anyone who can become successful playing music, but many of today's younger bands don't have a clue what it means to "rock"!! SG gives you the real deal.........with no artificial ingredients.

13) What is your personal view of all of the illegal downloads?
It sucks! And, it's not going away. The door has been opened for anyone with a computer, a modem and half a brain, to find the music illegally and download it. There is no guilty conscience on the Internet. Many people feel that if they're able to find it for free, then there's really no need to pay for it. Nobody is looking over your shoulder saying, "Don't do that! You're stealing!! In today's society, the one essential human element that seems to be disappearing is respect. Respect for one's privacy, respect for one's rights, respect for one's source of income. The attitude is, "if I can get it for free, it's mine for the taking." There's no regard for the fact that, every time someone illegally downloads a song, or video, or photo, or personal information, it is stealing!!! That means someone is losing money. I've said it before! Eventually the true musicians will fade away because they will not be able to afford to spend time and money on their craft, and the world will be losing one of humanities greatest gifts; The gift of music! It also seems to me that pop music has been back-stepping since the 90s. The music industry does not promote the art of music, or the talent that has driven the industry for generations. It's all about the look and the generic homogenous sound to "fit in." There will always be an underground scene for great music, but the days of a musician making a "decent" living playing music are coming to an end. Sad but true! In my opinion, the fault lies in humanities ongoing quest for self-fulfillment with greed and materialism, and less and less focus on the deep spiritual direction that could guide us all to a greater freedom for self-expression by living the truth and caring for the REAL concerns of humanity that lie within us all. We see it everyday, but we choose to ignore it because of our self-fulfilling greed. It has become a world of, "I want it all, I want it now, and I don't care how I get it." Funny how we want it all, yet many of us are not willing to "pay the piper" to get it. Music has also lost a lot of its importance to society, value to mankind, and sensory mystique because it's so easy to get now. I won't go into all that now. OK, I'll step off my soapbox for now!

14) Any final words to the fans?
Thank you for supporting the music. A true fan will buy the music that they love. This allows the artist the financial support to continue to make the music. For the "true fans"......Thank you!!!

For the illegal downloaders.....Thanks for nothing! You are thieves, not fans!


BUY "Valley of Fire" NOW $9.99!!!!!!!

The Southern Gentlemen Myspace Page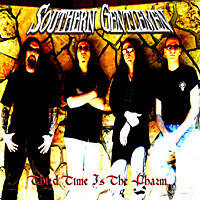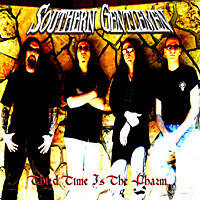 Southern Gentlemen T-shirts and more!