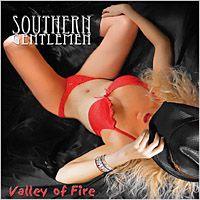 David T. Chastain interview April 15, 2008 for "Valley of Fire"


1. So this is the first Southern Gentlemen Cd with the same line up as the previous Cd. Why no changes this time?
David T. Chastain: This lineup really clicked on the last Cd so I wanted to carry forward and see what we could do with the guys contributing from day one of the recording process. In the past I had written everything but this time Eric wrote all of the lyrics and melodies and this really added a different ingredient to the mix that definitely moved the music to another level. Mike and Dave really seemed to lock in together on this new Cd so I think it was a wise decision.

2. This Cd seems to heading in a heavier direction than the more traditional approach the band started out in 2000?
David T. Chastain: With everyone in the band's metal roots it was just a natural progression to get a little heavier at times. While the music may get heavier Eric made a concerted effort to keep the vocals sounding "blues based" to keep the band's sound centered on our core beliefs

3. I read that the band has a lot of music being used in TV Shows. Explain?
David T. Chastain: It seems that a lot of music supervisors like the band's earlier work and have used it extensively. The band's music has been used on numerous TV networks such as VH1, Discovery, USA, MTV, A&E, Biography, National Geographic, History Channel, Discovery, Discovery Health, CMTV, Comedy Central, Learning Channel, FIT TV, Travel Channel, Animal Planet, Bravo, HGTV, VSPOT, Style, Disney, SCI-FI, Spike TV and others. It is just not Southern Gentlemen but a lot of my stuff. I will be watching a show and think to myself, "Hey that sounds familiar." Then go, "Oh yeah, that's me!"

4. Any live shows planned to coincide with the release?
David T. Chastain: I wouldn't rule it out but with everyone's busy schedule it is really hard for us to find the time to get together, rehearse and play shows. Eric and Dave live in the Cincinnati area and Mike and I live in the Atlanta area. Those are about 500 miles apart. However if something comes our way that makes sense we will certainly give it a try.

5. What is your favorite track and why?
David T. Chastain: No super favorite track. I think Eric has done a great job on all the songs and it is hard for me to really "Go crazy" about anything this close to release. Ask me in a couple of years and I will give you a more definitive answer. At this point I have heard the songs so many times, from inception, demo, original tracking, making copies for the other members, listening and producing their tracks, mixing, editing, sequencing and mastering that it is hard to be objective. In any case, none of the songs makes me hit the "Skip" on the CD player.

6. Where does Southern Gentlemen fit in today's music scene?
David T. Chastain: Probably nowhere. However I don't really keep up with what is "Popular" and what isn't. Never have. Obviously I am not a trend chaser. It is music for people who like more traditional hard rock with a little bit of a modern heavier slant. Good musicianship, and great material.

7. How did you record the guitar parts on this Cd?
David T. Chastain: Pretty much just used a Line 6 POD for the guitar amplification with one of my Kramer Guitars. I usually record pretty exclusively on Roland VS-1680s. Great machines if you "soup" them up with a larger hard drive and all the effects cards.

8. Any chance for any sort of "Live" recording from the band?
David T. Chastain: If we recorded a "Live" Cd it would pretty much sound like the Cd. We have always keep the recording pretty bare boned. Usually, just like live, one guitar track, one bass, drums and one vocal track. However live I am sure there would be a little more energy and jamming. Not a bad idea at some point. I would like to hear Eric sing a few songs from the first couple of Cds.

9. Why did you ad Eric to the band? You had generally great reviews on your vocals.
David T. Chastain: That's true but.... Eric is a thousand times better vocalist. I never intended to be the vocalist but when we were looking for a vocalist on the first Cd "Exotic Dancer Blues" I did demo versions with my vocals and had other vocalist come in and lay down their versions. We all agreed that my vocals for some reason or another just sounded "Right" more so than the others. One of my band's was doing a show in Cincinnati and Eric wanted to know if his cover band could open the show. He sent me a demo of his band and they did a Janis Joplin song that he did a great job on. I immediately thought of him for Southern Gentlemen. Of course I was familiar with Eric from Simple Aggression and his metal voice but I didn't know he had a blues based vocal style also. Fits perfect.

10. Any final thoughts or news on any other musical endeavors?
David T. Chastain: Well I hope the fans get a chance to pick up on the new "Valley of Fire." They won't be disappointed. I have currently finished recording the music to a new "Metal" cd but I am not exactly sure where that will go. We will see.....


BUY "Valley of Fire" NOW $9.99!!!!!!!

The Southern Gentlemen Myspace Page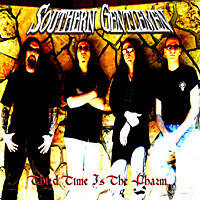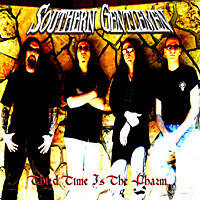 Southern Gentlemen T-shirts and more!