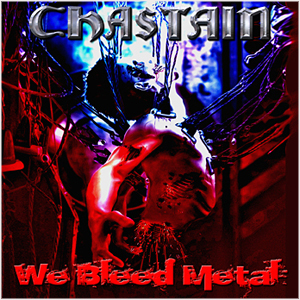 CHASTAIN's "We Bleed Metal" is the follow up to the band's 2013 reunion Cd "Surrender To No One." That release marked the return of original vocalist Leather Leone. She has long been considered one of the originators of the female power metal vocal style. Leather was the vocalist on the classic CHASTAIN albums: Mystery of Illusion, Ruler of the Wasteland, The 7th of Never, The Voice of the Cult and For Those Who Dare.
Also returning to the band is original bassist Mike Skimmerhorn. The drums are now being handled by Stian Kristoffersen (Pagan's Mind, Firewind).
Guitarist David T. Chastain states, "This new album is a continuation of the sound we created on Surrender To No One. We still have a foot in the past but we are also embracing the future. I have my style of writing metal and it isn't ever going to change to any major degree. I tried to write on some subjects that are important to me: The financial systems inevitable downfall, religious insanity, mankind's self-destructive nature, our own self-preservation and few other esoteric topics. Leather proves on the new CD she hasn't lost anything from her glory days. Stian's kicks the band to the next level, as he is the youngest member with the most modern influences. I think this is my most 'shredtastic' CHASTAIN guitar work since 'The 7th of Never' era. I think all in all this is one of the best CHASTAIN releases in the catalog. Of course it is hard for me to be objective about a Cd until about 10 years after it comes out."
Leather adds, "After our absence through the years, the response has been fantastic! I find much of it to be classic CHASTAIN. There are undeniably some modern concepts involved!! But I guarantee it will not disappoint, it is 100% a CHASTAIN Cd!"
The title track "WE BLEED METAL" should be a battle cry for all who live and love Metal! The song is about the comradery between Metal lovers and overcoming the struggle, barriers and stigmas society places on the music. "We will sacrifice and we will pay the price cause WE BLEED METAL!"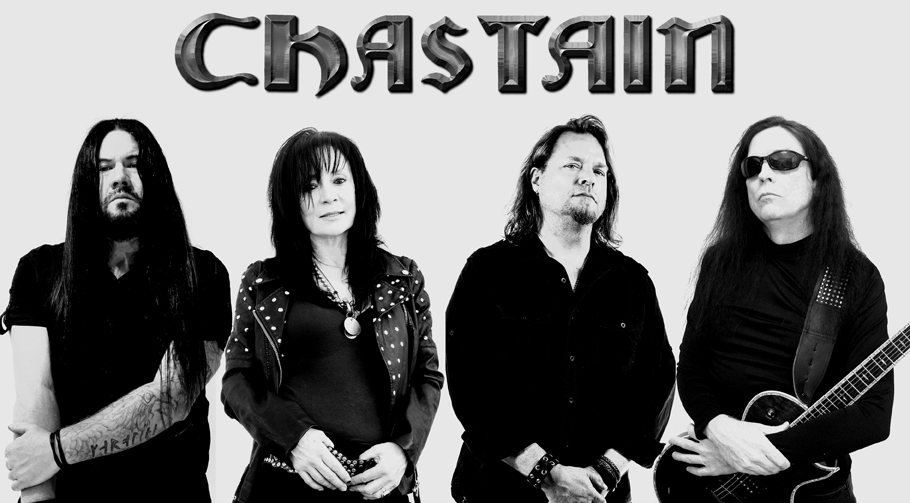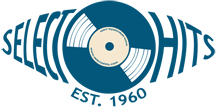 European Version of WE BLEED METAL!!


WE BLEED METAL Vinyl Lp!!